Sports Psychology: The Self-Confidence Rollercoaster
Kristine L. Krueger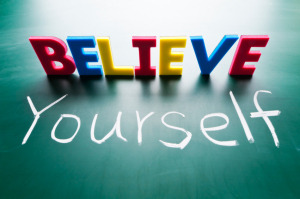 Self-confidence is one of the most important characteristics a player can possess during a match, especially if the outcome of the match is uncertain.  During a match, even the most successful professionals experience fluctuations in their level of self-confidence.  Since these changes in self-confidence will occur, how can a player minimize their flow in the negative direction?
Self-confidence in sport is defined as an athlete's expectation for success.  This expectation often varies because it's based on sources outside of the player's control.  For example, many players' confidence goes up and down with the score of the match.  As a coach, it is important to emphasize self-confidence sources that are within the control of the athlete.  For example, a player can't mandate how the opponent will play, so self-confidence shouldn't be based on this variable.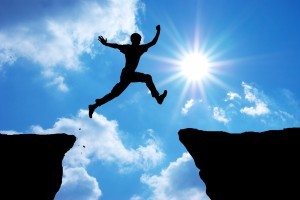 The following are some strategies that coaches can use to help players gain more control over their level of self-confidence during the match:
 Teach players that they are in control of their self-confidence. Players choose whether or not to act, think, and be confident.  If confidence goes away during a match, it is not because the opponent took it away, it's because the player gave it away when he stopped believing the match could be won.  Help players discipline themselves so that they think in ways that give them the best opportunity to play well and win.
Help players create "realities" that make them feel more confident as the match progresses.  For example, if the warm-up is going badly, a great player will believe that she is saving all the great shots for the match.  Conversely, if the warm-up is going fantastic, the great player will believe this level of play will carry over into the match.  If Pete Sampras is not serving well, he trusts that this skill will be great the next time he hits it regardless of whether or not he double-faulted the previous point.  In other words, teach your players to strive to maintain the same confident attitude regardless of the results.
Challenge your players' assumptions regarding an opponent or a match situation.  For example, if your player loses the "pivotal" seventh game of the set, does he believe the set is lost?  If your player is behind 0-6 in a tie-break, does he believe the set is lost?  Make your players aware of assumptions they hold, and provide real-life examples of when the assumption is invalid.
Teach players to continually look for ways to win during the match.  Help them develop their strategizing skills and then evaluate how your players use these skills during a match.  Teach them to overcome obstacles that occur during a match, and encourage them to compete until the last point is played.
Develop playing styles and patterns that fit each player's ability, strengths, and personality.  Constantly working on weaknesses may keep a player in a match longer, but it will undermine overall self-confidence.  A player's strengths will win points during critical times, not just keep the rally going for a few more strokes.  Players need to believe that their skills (mental, physical, and emotional) are better than their opponent's skills in some way in order to believe they will win the match.  The player's style, patterns, and strengths are what gives the player the basis for this belief.
Help players remember why they play tennis.  Revisit the joy and passion regularly so that players keep a perspective on the game and their relationship to it.
Help players to separate their personal identity from their results on the tennis court.  If self-worth is linked to results, the pressure associated with each match becomes tremendous.  Help your players recognize that tennis is something that they do, not who they are.
Teach players to think about where they're going, not where they are now nor where they were in the past.  For both winners and losers, the good (or bad) news is that every day brings a new opportunity to compete.
Emphasize who your players should believe in.  Ask them, "Who do you believe in more? Yourself or someone else?"  Help players commit to never losing another match because they didn't believe in themselves.
Tell players to surround themselves with people who have great attitudes.  Help them find peers who accept them as they are and who help them to be in their best mindset to play great tennis.  Before and during play, help your athletes to learn to look for inspiration everywhere.
Encourage players to watch the professionals and notice how they handle adverse situations and losses in self-confidence.  If you couldn't see whether a professional's shot was in or out, could you guess at the result by looking at the player's reactions?  Do professionals win every point or every match?  Do they stop using their strengths after these skills "let them down" a few times?  Help your players to recognize that missed shots and losses happen to athletes at all levels of competition.  Help players realize that the response to these "negative" situations is what separates the successful from the unsuccessful.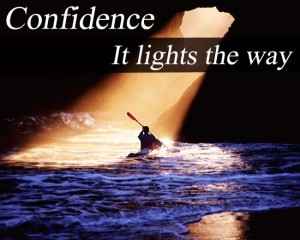 In conclusion, any source that gives an athlete confidence is good, although some sources may be better than others.  Coaches need to teach players to base their confidence on sources within the player's control, and to help players take ownership of their confidence.  This approach will result in a more consistent level of play and the best attitude for success.
Kristine L. Krueger is a former intern with the USTA Sport Science Department.
——————————————————————————————————
<Learning From Mistakes>
Mistakes are a natural part of playing soccer. Whether you miss an easy pass or fail to make a simple stop, mistakes will happen. 
You can't prevent mistakes from happening, but you can learn how to deal with the disappointment and frustration, and learn from mistakes.
With mistakes, failure, and adversity, some negative emotions will occur and are natural. But often these emotions can cause you to to stay stuck in the past and undermine their future confidence.
Two Ways to React To Mistakes 
We remind soccer players that there are two ways you can react to mistakes. The first option is to get upset, frustrated, and angry that you lost the game or did not perform up to your ability and carry these negative feeling with you for hours after competition. 
This choice, clearly not the best option, causes soccer players to lose confidence, and possibly even lose motivation for practice and training. Soccer players' self-esteem is even linked to their success and failure as athletes.
 
The second way to react to mistakes is to react with confidence and composure by focusing on what you are doing well using mistakes as motivation to improve. This option is the better choice because it allows you to stay positive and think more about improvement.
 
Parents and coaches should recognize and accept that your soccer players will never be perfect or have a flawless performance. The best soccer players in the world know this. They work very hard to be the best, but accept that mistakes are inevitable in soccer.
 
Mistakes Are Sometimes Necessary For Improvement
Assessing performance and mistakes are necessary to improve – especially from a coaches' perspective. You want soccer players to improve their weaknesses and grow from defeat. 
However, right after the competition is not the best time to discuss this. And you don't want to compare your soccer player to other competitors, which might causes your soccer player to lose confidence after a game.
 
Being self-critical of your soccer players' performance is not the best reaction to failure or defeat. We suggest you help your soccer players assess their performance objectively by focusing on what they did well and what they can do to improve. 
Many fine soccer players lose confidence or motivation and even quit soccer because they are too critical or judgmental of their performance.
Learning From Failure 
So, how do you learn from failure without focusing too much on mistakes or being overly accepting of them? 
First, observe the cool down period immediately after the game. When emotions are elevated, it's easier for you to be self-critical after a game. We suggest that the cool down period be 30 minutes or more.
Second, focus on what you did well in the game – even if you didn't win. Did you play aggressively, work hard until the end of the game, or make a few good passes?
 
Next, make a list of what you think you can improve based on some of the mistakes and mental errors observed.
 
Remember that all soccer players (even professional soccer players) do not perform perfectly and always strive to improve their skills. 
Don't fall into the trap of labeling your performance as only "good" or "bad." Focus on what went well. This way you can feel more confident, learn from mistakes, and in turn become a better soccer player.
——————————————————————————————-
<Why Staying Confident After A Loss is Imperative To Having High Confidence>
If confidence is the name of the game in soccer, it's critical that you learn how to grow your confidence after each competition, instead of lose confidence with self-critical thinking.
Part of our "confidence coaching" when working with soccer players is to help them assess their performance positively in order to grow or keep confidence.
Do you beat yourself up, get upset, and lose confidence after a poor performance in a game?
You are not alone. Many athletes we work with – as many as 75% – are too critical with themselves after a defeat or a loss. 
Sometimes this is human nature: wanting to perform as well as you can each time you compete. But the reality is that you can't be in the zone every time you compete.
Why Do Soccer Players Lose Confidence After Losses or Setbacks?
Highly committed athletes, including perfectionists, hurt their confidence with a harsh attitude about the way they performed. When reviewing their performance, perfectionists:
Focus only on the mistakes they made

Are self-critical of their performance

Can't remember the good plays or shots

Disqualify any positive about their performance

Can't feel satisfied with a good performance because they

Never feel as if they performed up to their expectations

Often make false assumptions that others are disappointed with their performance

View their performance as either good or bad with no in between

Want to perform perfectly and view less than perfect as a failure
Top athletes know they must learn from their mistakes and poor performances so they can improve, which leads to improved confidence instead of self-doubt. 
They don't become discouraged or feel helpless when they fail to win or do not perform up to their expectations. They are able to regroup by assessing their strengths and weaknesses.
The strength of your mental game has everything to do with the level of your confidence. You want to do everything in your power to grow your confidence and be your own best friend after you get off the court, field, rink, or course.
4 Tips To Stay Confident After Losses
Be more subjective about your performance – focus on a few things that went well and a few things you want to improve on.

Use mistakes as an opportunity to improve – make new goals and get motivation from what you've identified as needed improvements.

Give yourself credit for what you did well in competition – don't just focus on mistakes, acknowledge the plays or shots that went well.

Understand you are more than a win or a loss – remember that your personal worth is not based on your performance in sports.
 —————————————————————————————————————————-